Here Is This Weeks Freebie
This Is A Good One But
Only Available For One Week
Remember just here for one week.
Enter your details above.
The goal of any lead magnet is to
convert traffic into leads.

Your lead magnet is perhaps the
single most important piece of
your entire marketing system.

Make it work for you. Here's how.
Every Friday is a different freebie
It will be Internet Marketing related.
* Use them to learn from
* Use them to build your list
* Sell them and keep 100% of the profits
* Some are complete with sales and opt-in pages
But it's only available for one week.
Make sure you don't miss out.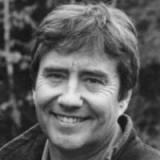 Len Koski