Here Is This Weeks Freebie
Only Available For One Week
"Landing Page Success Guide"

Landing pages focus specifically on capturing leads for a newsletter or making sales for a specific product – and make no attempt to give visitors a different option.

It is important to recognize that all successful marketers use landing pages. If you plan to sell a product over the Internet, you will want to use one too.

Great list building package including graphics, optin and thank you pages and report in .doc format to easily edit in your affiliate links.

New Freebie Posted Every Friday Eve PDT

Every Friday is a different freebie
It will be Internet Marketing related.
* Use them to learn from
* Use them to build your list
* Sell them and keep 100% of the profits
* Some are complete with sales and opt-in pages
But it's only available for one week.
Make sure you don't miss out.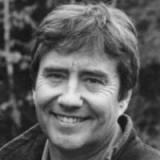 Len Koski