Here Is This Weeks Freebie
Only Available For One Week
"Pinterest Profits"

With more than 10 million visitorís monthly and over 2 million visitorís hitting the site each day, Pinterest is an extremely valuable resource for spreading your business message, connecting with potential customers, and furthering your brand.

In order to create an effective marketing campaign within the Pinterest community, you need to understand the features and extended options when creating pins.
Comes with report in multi format to easily edit in your affiliate links and graphics.

New Freebie Posted Every Friday Eve PDT

Every Friday is a different freebie
It will be Internet Marketing related.
* Use them to learn from
* Use them to build your list
* Sell them and keep 100% of the profits
* Some are complete with sales and opt-in pages
But it's only available for one week.
Make sure you don't miss out.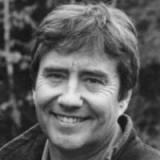 Len Koski